Helping hands are always needed,  but when we work together, we can accomplish more. D4C Cares will be offering volunteer opportunities to employees who want to give back by donating a  little sweat equity. A great example is from the Habitat for Humanity Women's Build in South Carolina. Coastal Kids Dental & Braces participated in helping build a home for a mother and her children.
In 2018, D4C Dental Brands' leadership shaved their heads in support of Fortune Favors the Bald with St. Baldrick's Foundation.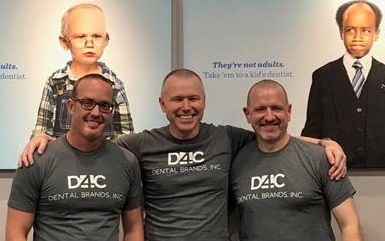 Enjoy this video of the leadership getting their heads shaved for this great cause!
D4C Dental Brands participated in another home building project with Habitat for Humanity! Team members from Atlanta gathered on Saturday June 22nd and helped build homes. Enjoy the video featuring all the hard work!
Our latest support and partnership was with Creating Connected Communities. This organization provides life enhancing programs to serve children and families in need. D4C Dental Brands provided dental supplies to assist with their efforts. We're happy to partner with their program as it serves over 4,500 children and families annually.